Hello all, as many of you may have seen, there is a man that goes by the name of WildCoconut. He has been mass inviting people to a discord, and getting others to be invited to, the discord is Norith Nation !COMING SOON!. See, what he is doing is attempting to not just get primarily Vindexcraft players to join, but also donate to his sad server. See he is doing a giveaway of 50 dollars for the person who can invite the most people to the discord, which is most likely fake, and it is obvious. He will then start the server up and people will donate, going by his enjin profile -
His enjin Profile
- he has had at least 3 different attempts at making a sever, all of them have been closed.
He is mainly attempting to scam most of the player base by putting something out there they all enjoy, making it sound better and sort of hyping it up, the server will come out S%#@ and people will donate, he gains a ton of money then closes the server down. I was attempting to notify people regarding this in the discord, as some saw, I got banned shortly after by him. This server isn't just a scam, it is an attempt to ether outrun vindex or make it "worse" but "getting rid of the players" kind like what Blooby and Tuupac attempted to do, except he is only doing it for the money. Anyone in the discord I'd advise you to leave for your own safety, you can stay you just have to be knowing of what is going on around you, as people like this can be cunning, this man is not, he is actually stupid. (If you observe the pictures below) This is a big attempt to steal your money and I'd highly advise you to stay away from it, or at least as far as you can. This man is an ex-vindex player, and he most likely wants to see the server suffer, as from what I have found out he is banned, could be unbanned as this was 2 years ago and the bans sometimes reset.
Pictures: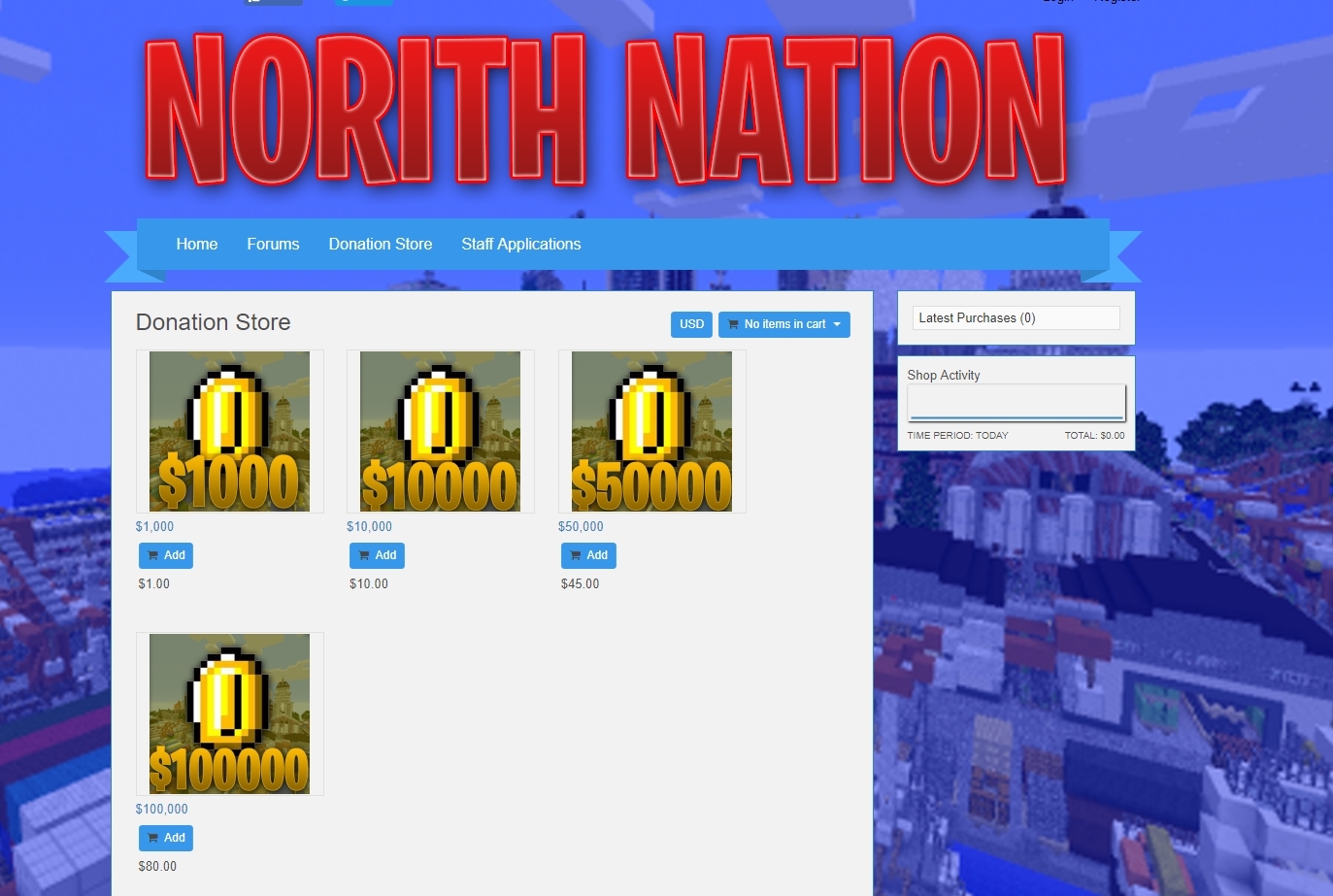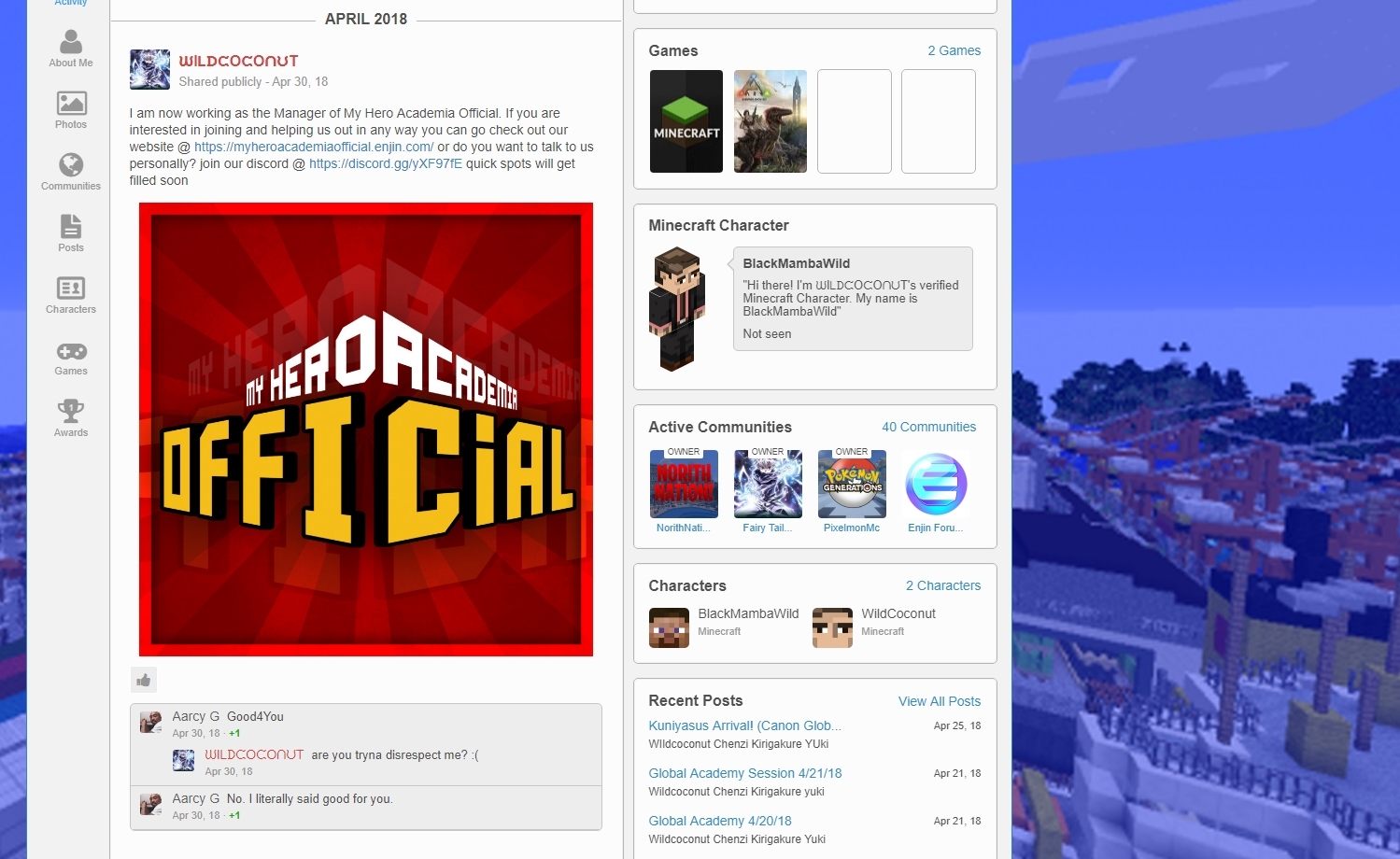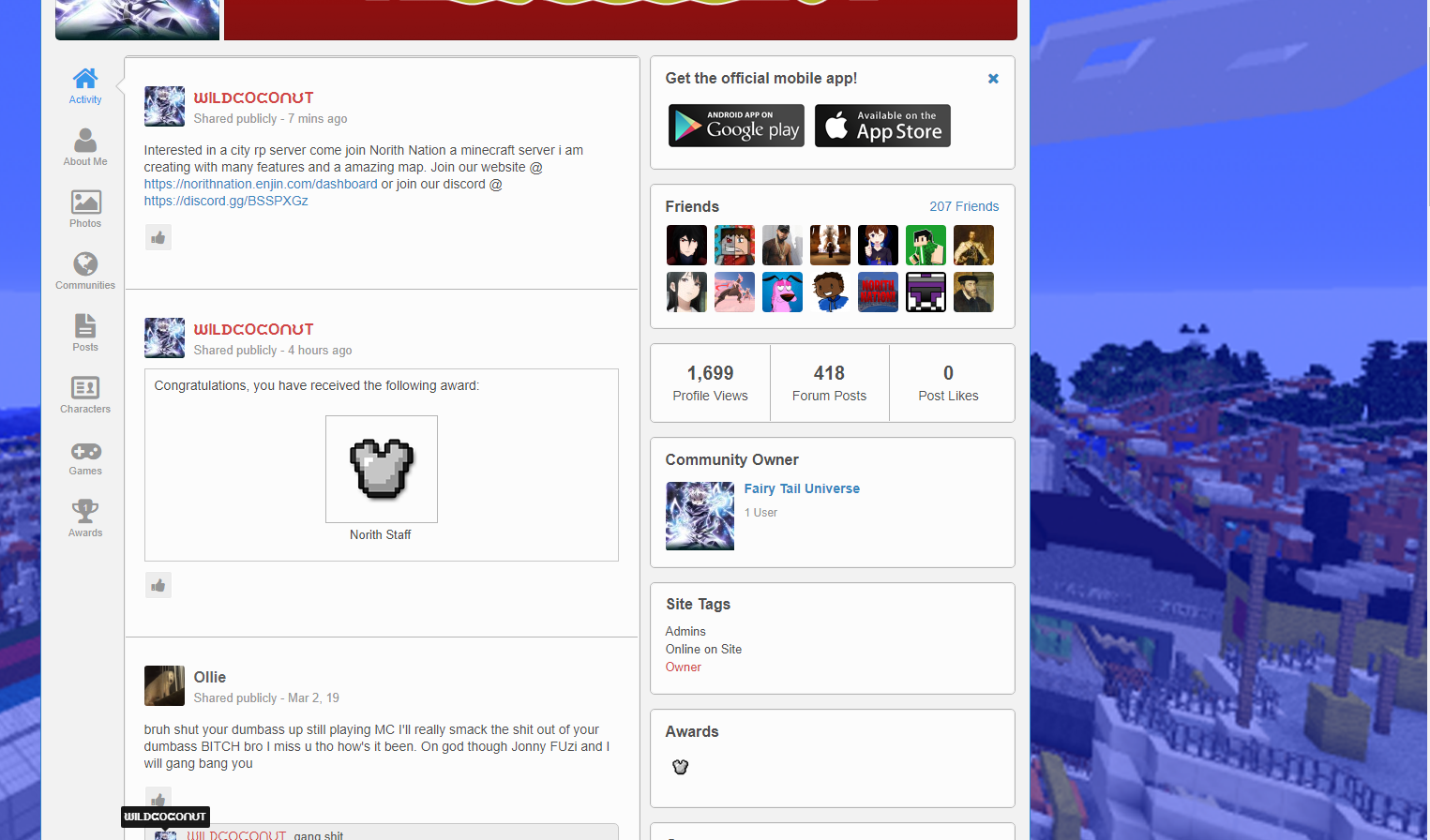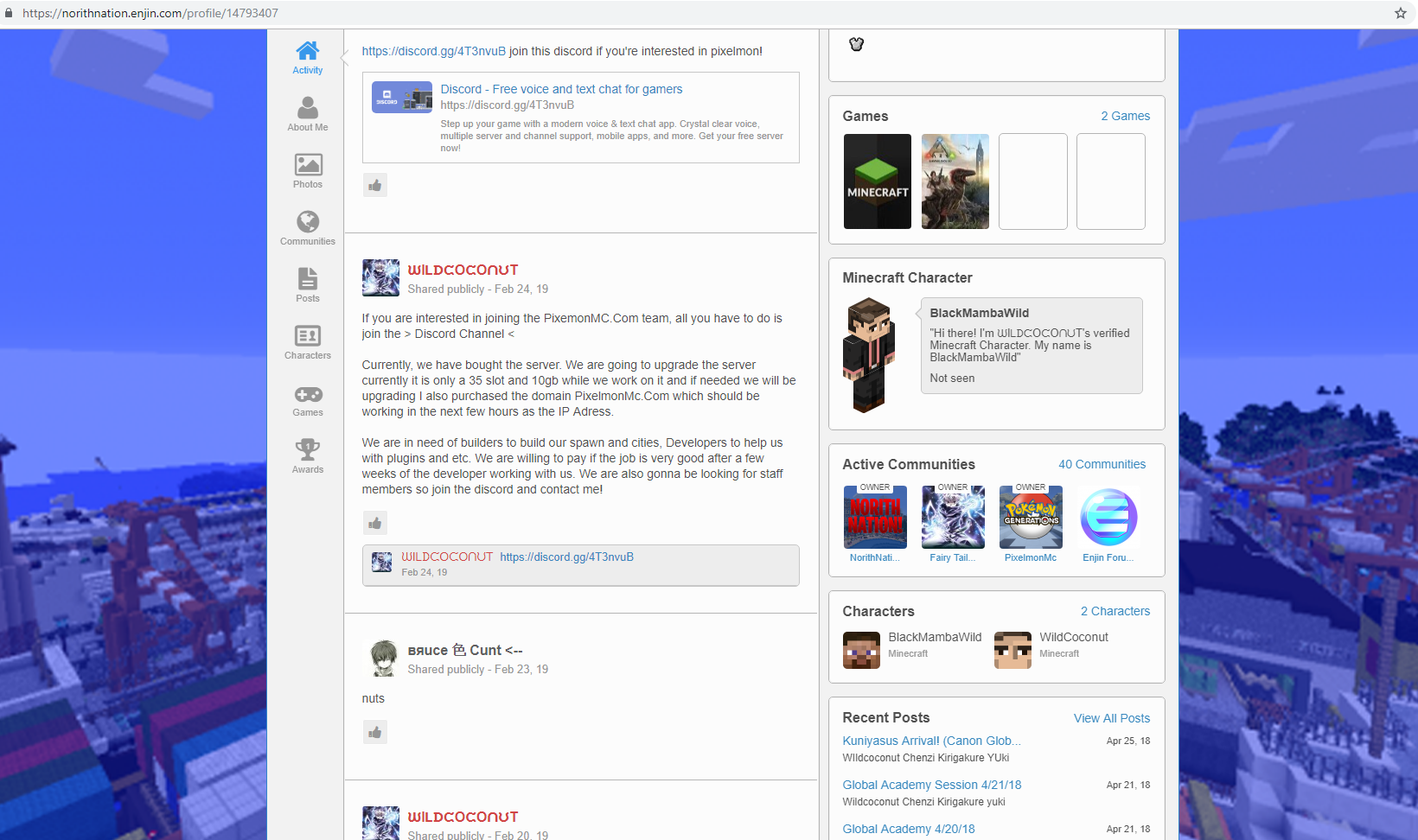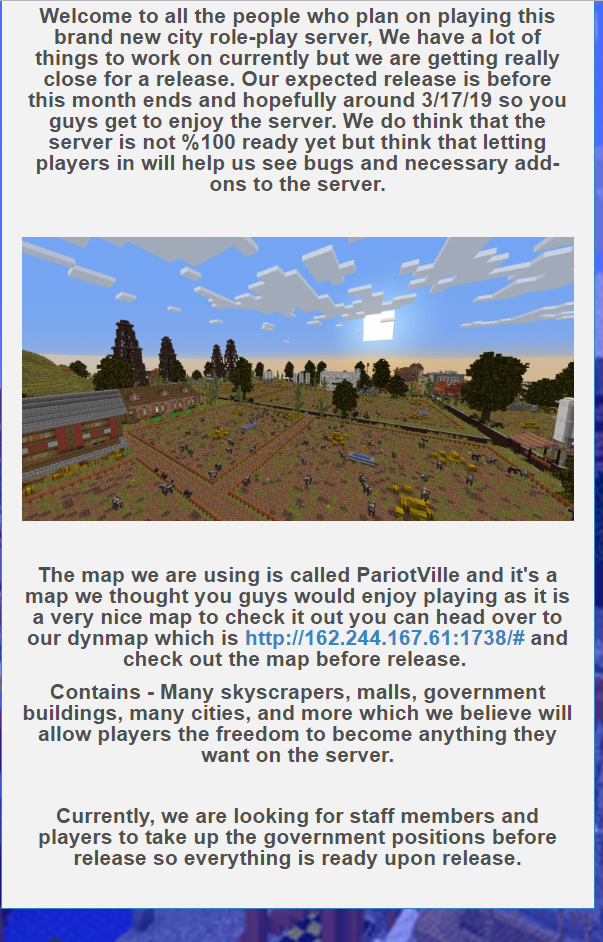 I have notified a staff member regarding this, this is a pre-warning, in case they are unable to do anything.
Please take this as a warning, and do not trust this man, or anyone else that acts such as him.
(Link to his NameMC page)
Page
Reapers_Blood had a conversation with him, and asked me to post it here to prove how much of an idiot this man his, just a bit of icing on the cake.
1
2
3
4
5
6
Map he used for the server, claimed he worked on it but actually stole.
Again, leave the discord and please do not trust this man.